Matchday notebook: Rochdale (h) Carabao Cup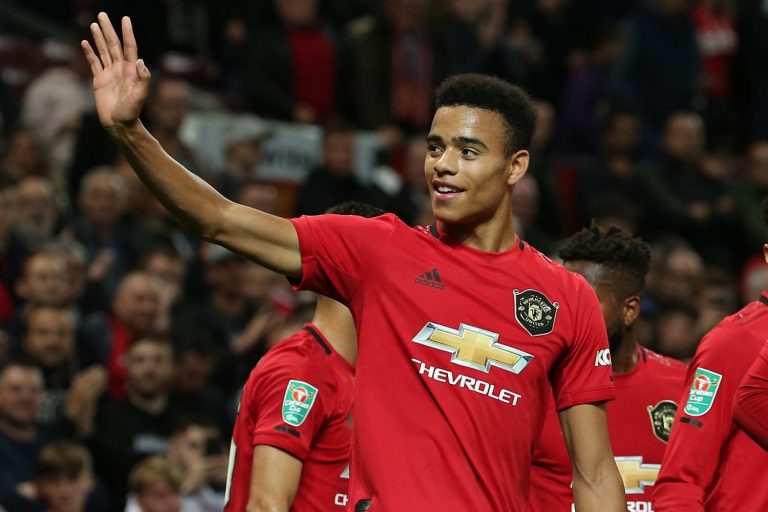 United scraped past League Two side Rochdale 5-3 on penalties on Wednesday evening, and were rewarded with a trip to Chelsea in the fourth round of the Carabao Cup.
Mason Greenwood put United ahead in the second half, only for Rochdale's own teenage sensation Luke Matheson to draw the visitors level, and help see the game through to a penalty shootout.
Our Alex Seymour watched the match and recorded his thoughts after the final whistle.
"Obviously I'm glad to get the win, but in a game where the stats flatter United, the truth is, we just weren't clinical enough. Credit where it's due to Rochdale and their 'keeper Robert Sánchez, who managed to keep the ball out of his net for most of the night.
"Paul Pogba received some criticism and was wasteful at times, but I do think that we're better in possession with him in the team. You do expect more against a League Two side though, especially as they were prepared to let us enjoy 65% possession, and as plenty of other people have already said, I really do struggle to see what Plan A is, never mind Plan B.
"Rochdale were happy to let United play football, and despite only registering two shots on target, both of their opportunities were genuine goal threats. Thinking back, Aaron Wan-Bassaka's goal-line acrobatics basically kept us in the competition.
"Rochdale's general lack of quality meant that they did lose possession further up the field, but when they did manage to get into our final third, we were generally saved by deflections or wayward shooting.
"The goal United eventually conceded was very disappointing. Not one defender in a red shirt was willing to take responsibility and close the ball down, or jump for the header, which meant the smallest player on the pitch was able to steam through and make the most of his opportunity.
"Prior to this, Mason Greenwood had scored his second goal of the season in cold hearted fashion. His finish once again showed why the United faithful are so excited to see how far he can go and his body shape when he lines those opportunities up, really does remind you of Robin van Persie.
"Before I get on with the ratings, I must give another mention to Rochdale's own young hero and scorer of their goal, Luke Matheson. The teenager was due back in school today and capped a mature and disciplined performance with a neat finish of his own. So, fair play to him.
"It's Arsenal next on Monday evening and United need to improve in all areas if they're are going to get a result.
"The best teams are able to create space for themselves in attack, and play at a tempo that frightens the opposition. For long periods on Wednesday night you'd be forgiven if you thought you were watching one of David Moyes, Louis van Gaal or Jose Mourinho's United teams. It's that frustrating."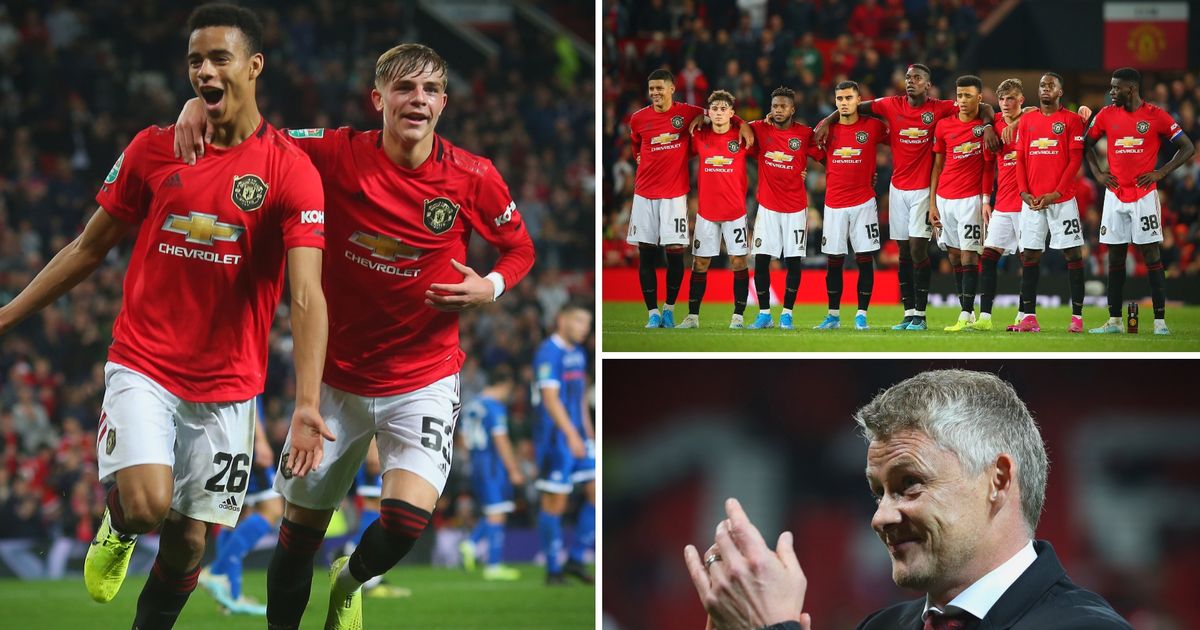 Seymour's ratings: Rochdale (h), Carabao Cup
Sergio Romero – 5
Didn't have much to do, but saved a penalty in the shootout.
Aaron Wan-Bissaka – 6
Another solid defensive performance and a great goal-line clearance. Certainly room for improvement in the attacking part of the pitch.
Axel Tuanzebe – 6
Made his first appearance as the Manchester United captain, looked comfortable and defended well. Can he make the spot his own?
Phil Jones – 3
Withdrawn at half-time and rightly so. Clumsy performance and conceded possession.
Marcos Rojo – 5
I'm not sure Rojo fully understands the position he's meant to be playing. He registered a lot of shots and arguably should have scored a header. Defensively, he wasn't challenged.
Fred – 3
Impressed against Astana, struggled against Rochdale, the story of his United career. Inconsistent.
Paul Pogba – 5
Started well enough but as the game went on, it looked like he was running out of ideas. He did have one great opportunity to score but couldn't convert Greenwood's cross.
Andreas Pereira – 3
I'm not sure how many chances Andreas is going to get as a first team United player. Doesn't look like he's going to make it.
Jesse Lingard – 4
If he didn't provide the assist for Greenwood's goal his rating would be lower. Lingard is clearly in a bit of a slump at the moment but it's one I don't see him getting out of soon.
Tahith Chong – 4
Better performance than last week in the Europa League but still not great. Had plenty of opportunities to make an impact but was bullied by the Rochdale defenders. Might benefit from a period away on loan.
Mason Greenwood – 7
Easily our best player. Had plenty of attempts and scored our only goal of the game. Greenwood is able to get past defenders but there's more to his game than just goals as we saw with his delightful cross to Pogba. The frightening thing is, he's only going to get better.
Substitutes
Brandon Williams (Jones) – 5
Williams made his senior debut coming on at half-time for Phil Jones. I liked what I saw but not sure that he's ready to challenge Luke Shaw just yet. Booked for a late challenge.
Daniel James (Chong) – 6
James' introduction raised the speed of United's play and it was just what supporters needed. Always making himself available for the ball, the weary Rochdale players were just thankful that he didn't start the game. Tucked away the winning penalty well.
Juan Mata (Lingard) – 5
Wasn't really on long enough to make a difference. Scored his penalty.